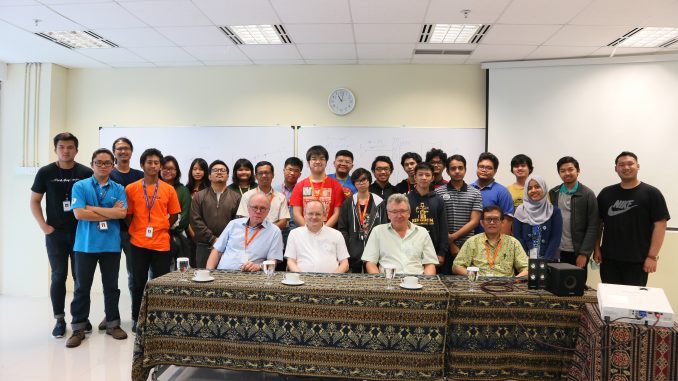 November 24th, 2016 – Prof. Dr.–Ing. Jörg M. Hoffmann, from University of Applied Sciences Osnabrück, Germany visited IULI as part of the flying faculty program lectures from overseas lecturers.
Prof. Hoffmann delivered a lecture to the student of Mechatronics Engineering, Aviation Engineering, Industrial Engineering and Mechanical Engineering semester 3 in Metrology, Measurement and Instrumentation. Prof. Hoffmann explained about calibration and its correction function.
The lecture was stimulating and interesting and many questions were raised by the students.