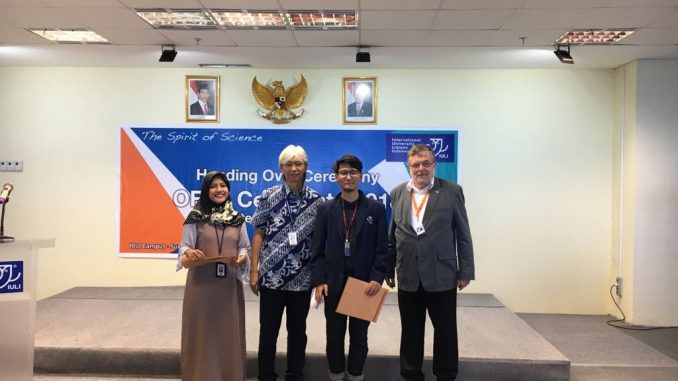 8 July 2018- Our students are a big step closer to acquiring higher education in Germany. Last week, our 6th semester students did their OFSE (Oral Final Study Examination) where internal and external examiners tested them.  The internal examiners were IULI's lecturers and the external examiners were assessors from our partner universities in Germany plus a large number of CEOs from leading international companies in Indonesia.
47 students passed the OFSE exams and  will go to Germany  to continue their studies for their double degree.  They will spend their year in Germany doing research, an internship and completing their thesis. However a repetition of the OFSE is still taking place for those who who did not make in their first attempt.
Here's an overview of the number of students who passed the OFSE so far:
Aviation Engineering: 8
Industrial Engineering: 3
Mechatronics Engineering: 16
Chemical Engineering: 2
Food Technology: 3
Hotel and Tourism Management: 3
International Business Administration: 3
Management: 1
International Relations: 8
We are looking forward to more students passing the repetition OFSE this week.